PEOPLE, MORE PEOPLE AND A BAG FULL OF LIES
Certain People
Who knew George "before the house" and showed Ric "affidavits" regarding George's credibility?? It's "certain"ly not in the book.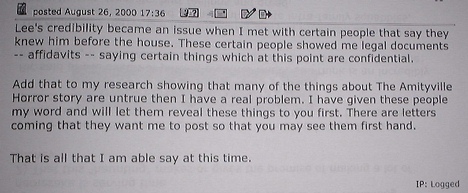 Many People
Who are the "many people" that "knew the Lutzes and Weber's plans"? In the book it is just Geraldine!!

Plenty People
Who are the "plenty of people" who "prove (Gerladine) is the real deal"??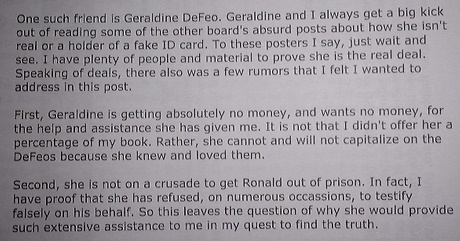 Several People
Despite Ric's claims that DeFeo family members have helped him. None have admitted such and there is no mention of them helping him in the book. Who are these Several People?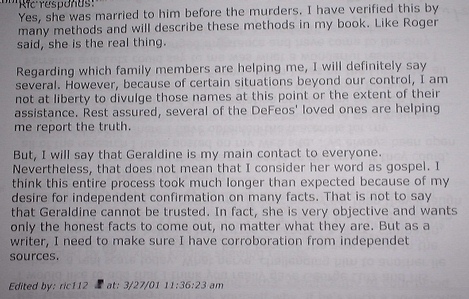 Prepared People
Geraldine is the one who knows the "facts" (lol) about Father Pecoraro. Will she still sign an affidavit to back up her claims in the book?

Refuting people
Ric says, "time will tell if these critics can refute the proof I WILL present in my book" Been there, done that. 'Nuff said!